Tuolumne County Master Gardeners get recognized
Three of Tuolumne County Master Gardeners, Margaret Klein, Pat Gogas, and Toots Van Ruiten, were nominated for "Volunteer of the Year" by the after-school program association of a four-county area including Amador, Calaveras, Tuolumne and Stanislaus counties. See letter of recommendation below:
This dynamic trio has brought their love of growing things into the lives of the students of the Jamestown After School Program. Hanna Rion said, "The greatest gift of the garden is the restoration of the five senses."
That's what is happening in our garden. It's a learning experience that crosses many disciplines - math, language, science, art, physical fitness and so many life lessons. The students are having all their senses activated and opened. (Read more...)
UC IPM Green Bulletin
The UC Statewide Integrated Pest Management (IPM) Program is pleased to announce the publication of our latest issue of UC IPM Green Bulletin.
Herbicide Resistance, Should You be worried?; Using Lure Traps to Reduce Yellowjackets Around Picnic Areas; Can We Smell Bed Bugs?; and Removing Bee Swarms and Established Hives.
Tahoe City Green Thumb Gardening Conservation Landscaping Workshops
6/2: Ask a gardener & Native Plants
6/20: Know your Dirt!
6/27: Invasive Weeds
<![if !vml]>
<![endif]>4-H
Amador
7/26 - 7/29: County Fair

Calaveras
7/12 - 1/15:
County Fair

El Dorado
6/14 - 6/17:
County Fair

Tuolumne
6/30: Mother Lode Fair Dog Show
<![if !vml]>
<![endif]>Free Classes Offered by
Public Education Classes - July - October
<![if !vml]>
<![endif]>Free Gardening Classes offered by Master Gardeners
6/9: Good Bugs - Bad Bugs
Dear Robin,

What's happening at your UC Cooperative Extension Central Sierra? We have some workshops coming up that you may be interested in attending. Read on for more information.
Attention Stakeholders/Clientele
More than 100 positions proposed
Review is beginning for the 109 Cooperative Extension advisor and specialist positions submitted to <![if !vml]>
<![endif]>ANR this year. Of those proposed, 52 are advisor positions and 57 are specialist positions. The positions are posted on the ANR website. We encourage all stakeholders and clientele to offer comments and provide input. The system will remain open for comments on the positions until August 7, 2012. Your comments are greatly appreciated.
<![if !vml]>
<![endif]>New Master Food Preservers Program in Amador and Calaveras Counties
On May 1, 2012, the inaugural class of Master Food Preservers for Amador and Calaveras counties completed their UCCE research based training. Master Food Preservers are agents of the University of California and work through the UC Cooperative Extension to educate our communities on the safe practices of food preservation and food safety.

We're very excited to offer the following services during the first year of the Amador and Calaveras Master Food Preserver:
Free classes on core food preservation techniques: basic water bath canning, pressure canning, dehydrating, freezing, pickling, making jams & jellies

Free pressure canner testing

Information booth at local Farmers' Markets

Articles in local newspapers

Expansion of monthly eNewsletter offered by El Dorado County
Our first public event was at the Calaveras County Fair in May. Look for us next at the Amador County Fair.
Please visit the UCCE Central Sierra Master Food Preserver website for more information about our program or sign up for the online eNewsletter to be the first to hear about our events.
Tuolumne County Master Gardeners Host Two Events: "Save Our Styrofoam (SOS)" and "Kids' Day in the Garden"

June 2nd & 3rd
SOS's purpose is to collect and recycle #6 <![if !vml]>
<![endif]>white styrofoam. Local residents and businesses are encouraged to bring their styrofoam to the drop-off site on Microtronics Way in Sonora. No cost to drop off styrofoam. See calendar for more information.
<![if !supportLineBreakNewLine]>
<![endif]>
Bring the kids to "Kids' Day in the Garden." Activities include cricket spitting, face painting, three sisters planting, worms and worm cupcakes, bottle terrariums, and flower arranging.

Event location : 251 Barreta Street, Sonora, 8:00 a.m. to 5:00 p.m. See Classes & Events for more information.
Foothill Grape Day 2012:
Thursday, June 7th - at Ironstone Vineyards
Foothill grape growers, winemakers and industry affiliates will come together at Ironstone Vineyards in Calaveras County on June 7 for the annual UCCE-sponsored Foothill Grape Day event. Featuring University of California viticulture experts from across the state, Foothill Grape Day is the largest viticulture educational meeting in our region, providing growers and winemakers with the latest UC research information on winegrape production, as well as an opportunity to network with fellow growers and winemakers from across the four county Central Sierra region.
Dr. Larry Williams, UC Viticulture Specialist stationed at the Kearney Agricultural Center near Fresno, will kick off this year's meeting with a talk on grapevine nutrition. An authority on how grapevines assimilate and move nutrients through the vine during the season, Dr. Williams will address how to assess a vine's fertilizer needs for optimum production and quality. Rhonda Smith, UC Cooperative Extension Viticulture Advisor in Sonoma County, will provide information on managing Botrytis bunch rot, a potentially devastating disease that hit many growers last season. In addition, Smith will address sunburn protection strategies for grape clusters.
"What's WHITE hot?!" is this year's Grape Day theme,<![if !vml]>
<![endif]>
addressing the issue of white wine grape varieties appropriate for the foothills. Dr. Jim Wolpert, UC Viticulture Specialist at UC Davis, will present his research results on the growth and quality characteristics of white wine varieties in trials he's conducted across the state, posing the question in relation to whites, "How far off the beaten path can we go?" The morning will end with a panel discussion and very special paired wine tasting led by six formidable foothill grape growers and winemakers, including: Paul Bush, (Madroņa Vineyards), Chuck Hovey, (Hovey Wines, Stevenot, and Gianelli Vineyards), Ron Mansfield (Goldbud Farms), Mark McKenna (Andis Wines), Mark Skenfield (Vinescapes) and Mari Wells-Coyle (David Girard Vineyards). Each of the panelists will share their experience with growing and making white wine varietals.
Foothill Grape Day is co-sponsored by and will be held at Ironstone Vineyards in Murphys. For more information or to register visit our Foothill Grape Day 2012 webpage. To register by phone, please call Robin Cleveland at 530-621-5528. View past presentations at Foothill Grape Day webpage.
Save Water, $ave Money$!
<![if !vml]>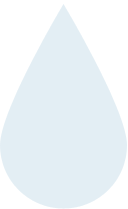 <![endif]>The UCCE Central Sierra Natural Resources program in Tuolumne County will be collaborating with Tuolumne Utilities District (TUD), the county's largest treated drinking water provider, to host the second annual "Save Water, $ave Money$" Garden, Irrigation, and Home Show. The event will take place on June 9, from 9 a.m. to 1 p.m., on the campus of TUD at the corner of Tuolumne Road and Nugget Blvd in Sonora, CA. The first 50 attendees will receive a low-flow showerhead. Demonstrations, information booths, vendor displays of water conserving plants, drawings and give-aways, and discount coupons will offer water-conserving alternatives. Master Gardeners will provide information about drought-tolerant plantings. Homeowners and utility customers can learn techniques for ways in which to be more efficient in their water use and, in so doing, save money on their water bills.
Master Food Preservers and Master Gardeners at the El Dorado County Fair
When you visit the El Dorado County Fair June 14-17, be sure to stop by both the Master Food Preservers and Master Gardener booths.

In addition to offering a place to escape the heat, yo<![if !vml]>
<![endif]>u can sample a wide assortment of tasty treats at the Master Food Preservers' corner of the Marshall Building. You'll probably try one or two samples that cause you to say, "I gotta make this!" Pick up the recipe handout and class schedule, and then mark your home calendar to come to our free classes. Master Food Preservers will be at the booth throughout the fair to answer questions about food preservations, the recipes for the samples, and our upcoming classes.
<![if !vml]>
<![endif]>In the Floriculture Building, Master Gardeners will give a variety of short demonstration topics throughout the fair: Attracting Beneficial Bugs, Beekeeping, Citrus, Demystifying Drip Systems, Gardening with Deer, Herbs, Hummingbirds, Hypertufa, Lawn Substitutes, Pumpkins, Seed Starting, Sustainable Gardening, Vermiculture (Worm Compost), and Wildlife Gardening. Check the County Fair's online Demonstration schedule for the times of each mini-demonstration and then schedule your fair day around your favorite topics. Got a problem in your garden or just want to talk about your love of gardening? Stop by the Master Gardener booth anytime to chat with one of our volunteers, they'll be there until 9pm every day.

See you at the fair!
Tuolumne Master Gardener Garden Tour:
Sunday, June 24th
Tuolumne County Master Gardeners will host their 17th annual Garden Tour, featuring higher elevation gardens and the demonstration garden on the campus of Cassina High School, 251 S. Barretta Street in Sonora, California. The self guided tour is open from 10:30 a.m. to 4:00 p.m. Tickets
are $10 per person and can be purchased at local nurseries, the UCCE Office at 52 N. Washington Street, Sonora, California and online at the Tuolumne County Master Gardeners' website.
Thank you for your continued interest in the UC Cooperative Extension Central Sierra's news, workshops, and events.

Scott Oneto
University of California
Cooperative Extension
Central Sierra