Healthy Holiday Eating Habits
The holidays are a time to enjoy friends, family and food. And contrary to popular belief, you can have all three without putting on the extra pounds!
On average, Americans gain approximately one to two pounds during the holiday season. While this weight gain isn't dramatic, research shows it tends to stick and accumulate over the years. Luckily, those pounds can be avoided through mindful eating in moderation and a few simple strategies. In preparation for a big holiday party or feast consider trying these
<![if !vml]>
<![endif]>4-H
12-1: Amador County Youth Poultry Show
1-26: Amador County Presentation Day


El Dorado
12-2: Holiday Parade - downtown Placerville

Tuolumne
1-19: Community Dinner
<![if !vml]>
<![endif]>Free Classes Offered by
Amador/Calaveras
Look for Pressure Canning - coming in January & February
Our Public Ed Classes will be back in July.
<![if !vml]>
<![endif]>Free Gardening Classes offered by Master Gardeners
12-1: Selection & Planting Bare Root Fruit Trees, Vegetables & Berries
Greetings,

University of California Cooperative Extension (UCCE) wants to keep you informed about what's happening! We host many workshops throughout the year, including free Master Gardener and Master Food Preserver classes open to the public. You will also find up-to-date 4-H news. Please read on for more information!
Small Business Partners with 4-H Club
El Dorado Coffee & Tea (a local small business coffee <![if !vml]>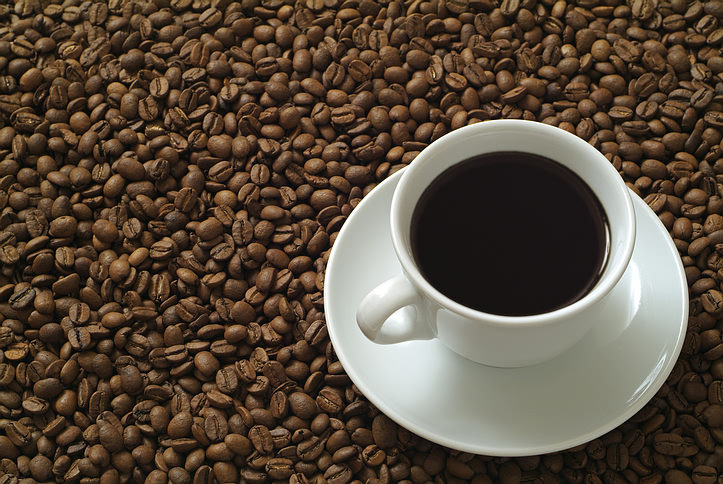 <![endif]>roaster and tea company) is making a difference for the Latrobe Outlanders 4-H club members in El Dorado County! The business, locally owned and operated by the Planje family, has established a partnership with the Latrobe Outlanders 4-H club for assisting the club fundraising efforts. This partnership allows the club members to sell select El Dorado Coffee & Tea products with a portion of each sale going to the club and allowing a continuous, year round fundraising effort. The more traditional fundraising efforts for the 4-H club have been short-term focused fundraising, such as holiday candy sales. El Dorado Coffee & Tea provides products which are purchased on a regular basis throughout the year. Fundraising by the 4-H club provides funds for the club's yearly expenses, purchase of project and/or community service materials, and scholarships for 4-H members' participation at various 4-H events and leadership conferences held throughout the year. (Read more...)
<![if !supportLineBreakNewLine]>
<![endif]>
Amador/Calaveras Master Food Preserver Program Training
<![if !vml]>
<![endif]>We have several spots open in the 2013 MFP training program that begins January 14 in Jackson. Be part of the growing movement of home food preservation. Through your volunteer work you can learn how to safely preserve food and teach our communities to do the same. Please visit our website for more information and to complete the online application.
Amador Master Gardener Program Training <![if !vml]>
<![endif]>
We are accepting applications to train to become an Amador County Master Gardener. Classes start in March, with an orientation brunch potluck on February 27. If you enjoy learning about gardening and like sharing your passion for gardening with our community, please sign up on our interest list to receive more information.
4-H Save the Date: February 23, 2013
Volunteer Development Day
<![if !vml]>
<![endif]>4-H Volunteers in all four counties are invited to attend our second Volunteer Development Day. This activity filled day will focus on multigenerational diversity. Did you know this is the first time in our history four generations are in the workforce at the same time? Dealing with 4-H youth, parents, and community members of different ages can be daunting for some and this interactive session will help you interact with people of all ages. To help cover the cost of lunch, please bring $2 with you to the workshop. Register online. This event will be held in Sonora. Exact location will be emailed to registrants in January.
Thistle & Brush Control & Pesticide Regulations Workshop
<![if !vml]>
<![endif]>Presented by Tuolumne County Agriculture Department and the UCCE.
Date: Friday, December 7th, 2012
Time: 9:00 am to 12:00 pm
Location: Tuolumne County Emergency Operations Center: 18440 Striker Court, Sonora, California
Rangeland Weed Control & Pesticide Safety Workshop - Calaveras County
<![if !vml]>
<![endif]>Calaveras County Department of Agriculture and the University of California Cooperative Extension will offer an educational workshop on rangeland weed control and pesticide safety.

Date: Thursday, December 6 and Friday, December 14 Time: 1:00 pm - 3:00pm
Location: San Andreas library, located at 1299 Gold Hunter Road, San Andreas
For those interested in continuing education credits, one hour of laws and regulations and one hour of other will be given for your attendance. For more information contact Shawn at 209-744-6504 ext 3.
Community-Scale Bioenergy from Woody Biomass: Policies & Technologies

Date: December 14, 2012
Time: 9:00 am to 4:30 pm
Present information on what is known about the technology available to convert forest-based and other woody biomass to heat and power at the community scale of three MW capacity or less and why this is important for forest management.

Understand the implications of the recent state legislation (e.g. SB 1122) that supports woody biomass energy projects.

Discuss the future of small-scale conversion of biomass to electricity, implications these projects could have for rural communities, and what steps are needed to complete successful projects.
Resource and technology professionals, community leaders, conservation, business and policy leaders that are interested in forest management, biomass, bioenergy, and the conversion of woody biomass to heat and power.
Ties to the Land - Forest Landowner Workshops
The University of California is hosting a two-part workshop series on succession planning to help forest landowners learn simple techniques to pass their
land and its legacy on to the next generation. The first workshop was offered at 7 locations throughout California including Auburn, Jackson and Sacramento. The second part of the workshop series will be held in January/February of 2013 in these same locations. For more details or to register, see the
Thank you for your continued interest in the UC Cooperative Extension Central Sierra's news, workshops, and events.

Scott Oneto
University of California
Cooperative Extension
Central Sierra
The University of California working in cooperation with County Government and the United States Department of Agriculture.
The University of California Division of Agriculture & Natural Resources (ANR) prohibits discrimination or harassment of any person in any of its programs or activities (Complete nondiscrimination policy statement can be found at
http://ucanr.org/sites/anrstaff/files/107778.doc). Inquiries regarding ANR's equal employment opportunity policies may be directed to Linda Marie Manton, Affirmative Action Contact, University of California, Davis, Agriculture and Natural Resources, One Shields Avenue, Davis, CA 95616, (530) 752-0495.